Don't Fear The Taxman: Maximize Tax Deductions with Recent Tax Laws and Fixed Asset Management Solutions
Recent tax laws offer tremendous opportunities for new sources of cash flow – if you think creatively about fixed assets. Smart thinking about fixed assets equals immediate cash flow, enabling reinvestment in the business. Because it isn't what you make that counts, it's what you keep!
Watch this webinar and learn how to:
Leverage tax provisions in recent laws to reduce tax liability – CARES Act, TCJA, EPAct & Consolidated Appropriations Act, 2021
Recover previously overpaid taxes and get immediate cash flow
Simplify and automate the accounting reclassification and tax filing processes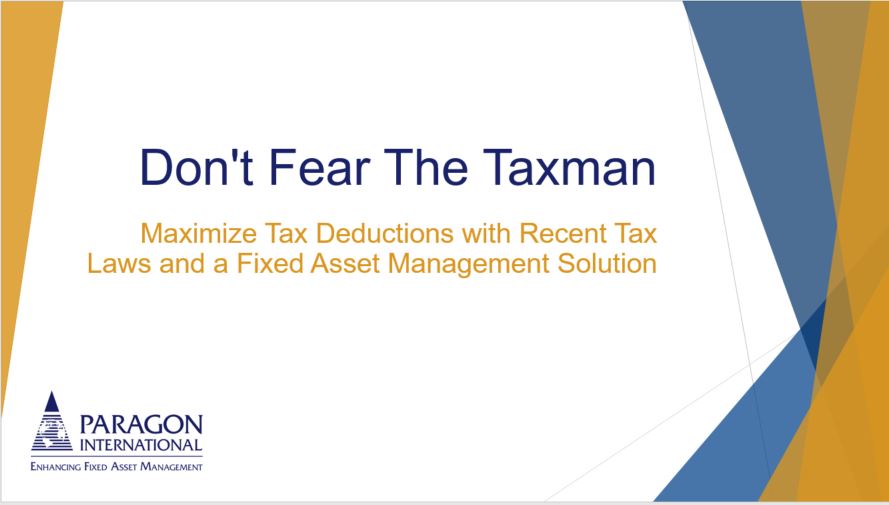 No More Spreadsheets for Fixed Asset Management
Many businesses use spreadsheets to manage their fixed assets, even though it could hurt their business productivity and ROI.
Are you constantly finding errors in your spreadsheets due to manual entry and lack of real-time data? Are you stressing to compile all of your data when tax season approaches? Are you concerned about the security of your company data?
If you answered YES to any of these questions, then watch this on-demand webinar to learn the pitfalls of using spreadsheets for managing fixed assets, and the benefits of using Sage Fixed Assets, a leading dedicated fixed asset solution.