Cost Segregation Savings Calculator
See Real Tax Savings You Can Use to Increase ROI and Cash Flow
Are you buying, constructing or renovating a commercial building? Have you done so in the last 5, 10 or even 20 years? Are you sure you've taken all the tax write-offs you're entitled to? Do you wish your ROI was higher? Do you need more cash flow?
The ultimate return on any investment (ROI) is the net cash flow realized after all expenses and costs have been paid, including Federal and State income taxes. A Cost Segregation Study identifies, separates and reclassifies personal property assets from real property assets. This allows you to depreciate them over a shorter tax life, significantly reducing your taxable income and increasing your cash flow. Because it isn't what you make that counts, it's what you keep.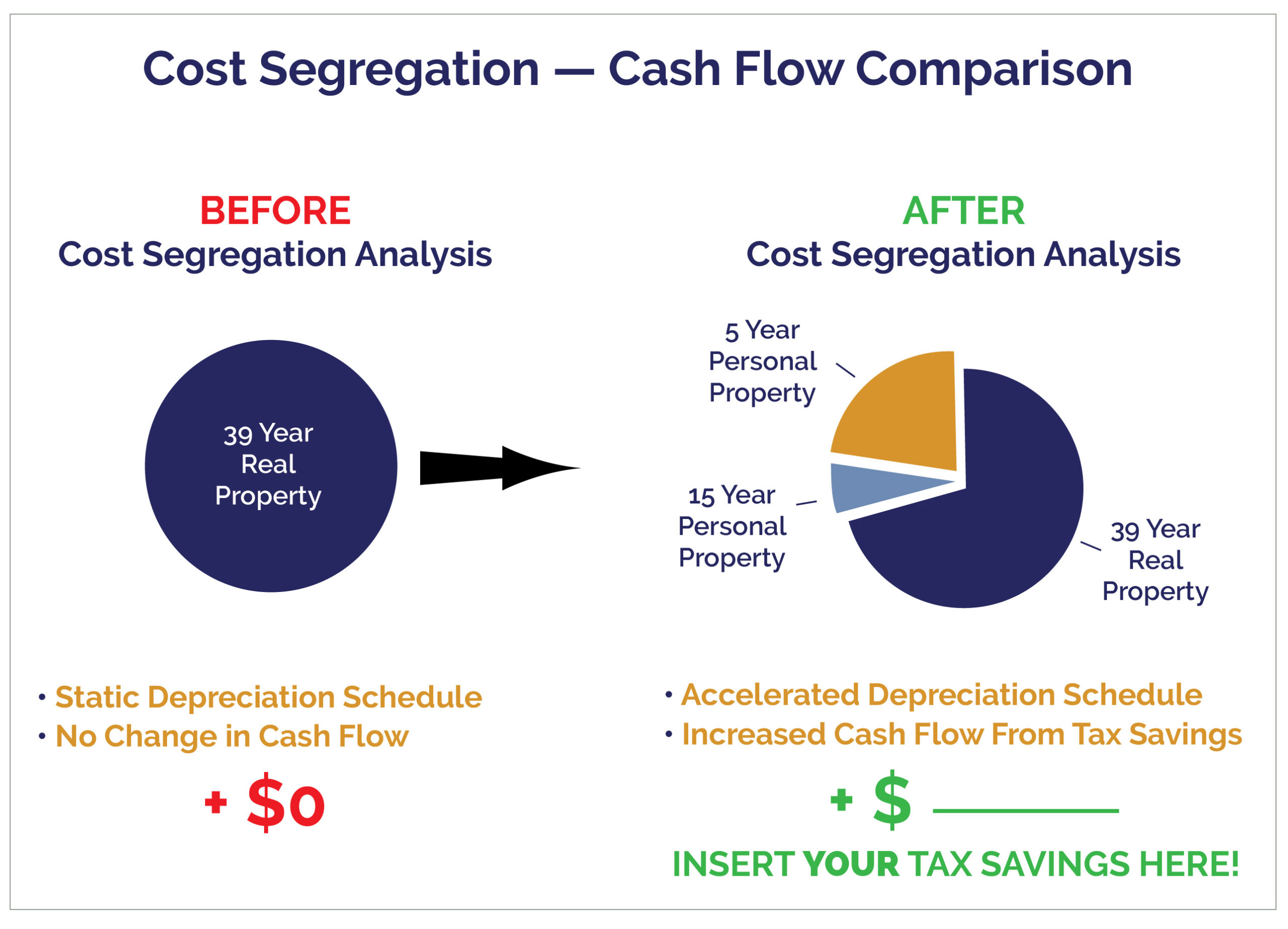 We invite you to see first-hand how a Cost Segregation Study pays for itself. See how much you can save with our handy Cost Segregation Savings Calculator.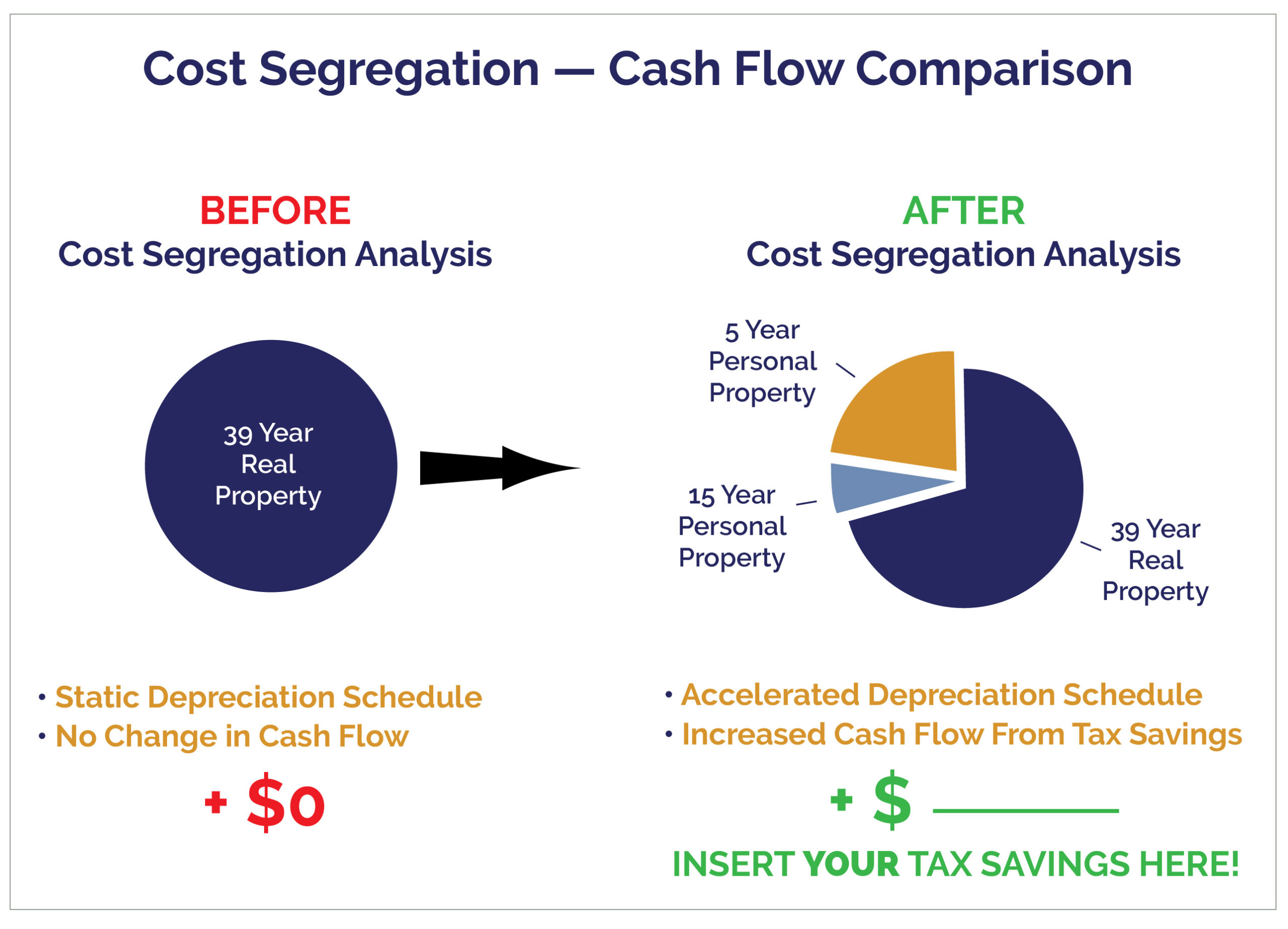 Complete the form below to get an estimate of YOUR savings.