Simplify Your Fixed Asset Management with Sage Fixed Assets
Are you frustrated with your existing fixed assets accounting and reporting process? Are you tired of constantly spending time updating spreadsheets? Do you dread your monthly close? Say goodbye to your dilapidated, home-grown system and endless frustration. Simplify your fixed asset management with Sage Fixed Assets.
Sage Fixed Assets (formerly known as Sage FAS) has been around for over 30 years with more than 300,000+ customers worldwide. Yes, the Sage Fixed Assets software solutions are the popular kid on the block – providing complete fixed asset management that spreadsheets and other fixed asset software just can't beat. 

Sage Fixed Assets is made up of four modules that work seamlessly together – Depreciation, Tracking, Planning and Reporting. Get 50% off Sage Fixed Assets Planning and Tracking modules when you purchase the Sage Fixed Assets Depreciation module. Contact us today to take advantage of this offer!
Complete Fixed Asset Lifecycle Management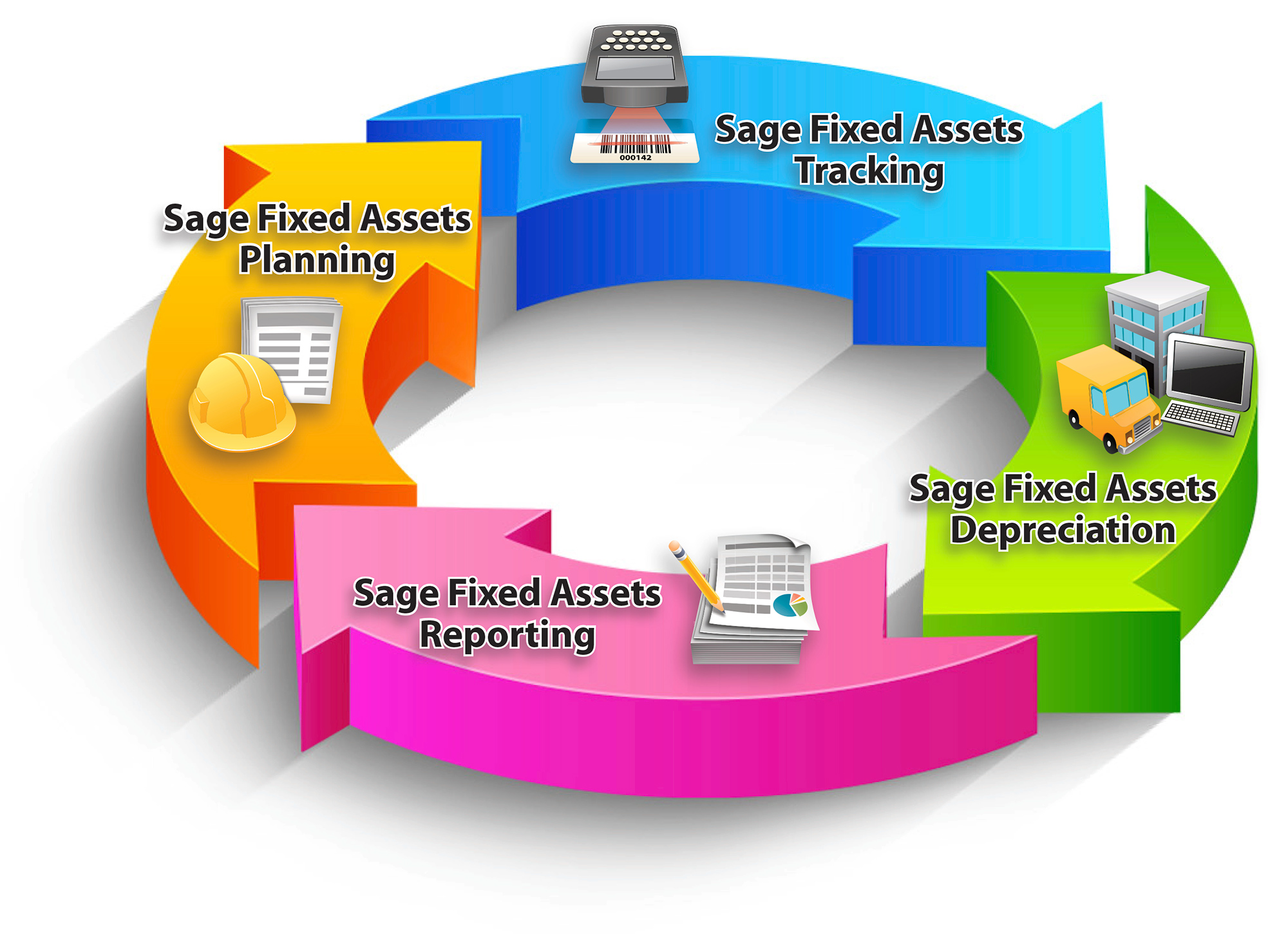 Work in Progress
Challenge: Enable project managers and fixed asset accountants to organize, track and monitor project details and financials while completing fixed asset works-in-progress.
Solution: Sage Fixed Assets – Planning
Take control of your fixed assets before they even become fixed assets with flexible management of capital budgeting and construction-in-progress projects.
Acquisition and Inventory
Challenge: Enable an accurate baseline inventory and regular updated reconciliations for facilities managers and fixed asset accountants.
Solution: Sage Fixed Assets – Tracking
Automated inventory functionality and built-in reconciliation capabilities makes keeping track of the fixed assets you use to run your organization a whole lot easier. Supports mobile devices and bar-coded asset tags.
Accounting and Depreciation
Challenge: Take advantage of the full value of fixed asset depreciation, and reduce taxes and insurance through efficient tracking, transfers, and disposals.
Solution: Sage Fixed Assets – Depreciation
Prepare your year-end financial statements and tax returns, allocate costs, calculate depreciation, eliminate redundant data entry, and store digital images of key asset records.
Comprehensive Reporting
Challenge: Maintain compliance with financial standards and ensure effective fixed asset decision making for executive management.
Solution: Sage Fixed Assets – Reporting
Create an endless variety of custom reports, including charts, graphs, and advanced formatting options. Export to a variety of formats, such as spreadsheets, to interface with other applications or post to GL system.
Sage Fixed Assets Success Story
See how Paragon teamed up with Del Papa Distributing Company to implement Sage Fixed Assets Depreciation and Tracking, and provide valuable training to jump start their fixed asset management.